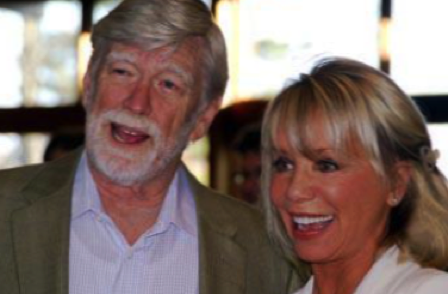 Eleanor Roosevelt Miniature bronze Trophies presented to women of distinction
Hyde Park Unveiling of the Roosevelts
FDR and Eleanor Roosevelt Sculptures
  COMMISSIONED FOR THE LOBBY OF THE
FDR PRESIDENTIAL LIBRARY AND MUSEUM
Hyde Park, new york
Greeting more than 100,000 visitors each year

 "I think I've seen every sculpture that was ever done of my grandparents but when I saw these, I have never been so touched by the work of an artist in depicting my grandparents . . . these Sculptures will be like embracing every single person that comes into this Library . . . Thank You Carolyn"
David Roosevelt, grandson of FDR and Eleanor and author of Grandmere
© 2014  All Rights Reserved.   Palmer Sculptures  N.Y.   Web Design by   AR Digital Media.
David Roosevelt, grandson of FDR
with sculptor Carolyn Palmer
at Hyde Park unveiling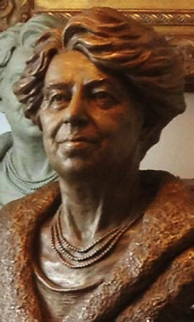 Quotes:
"These Roosevelt sculptures speak to you. From one angle they appear serious, from another angle they are smiling . . . it is like they are almost human. In my estimation, these are the finest sculpture images of Franklin D. and Eleanor Roosevelt,  to be found anywhere in the world."
Senator Tarky Lombardi, Jr. - (former chairman of the new york state senate committee on the arts and cultural resources)
"These are magnificent pieces . . . I am so pleased and thankful that Carolyn's beautiful work will greet each and every visitor who comes to the Presidential Library."
Lynn Bassenese, Former Director of the FDR Presidential Roosevelt Library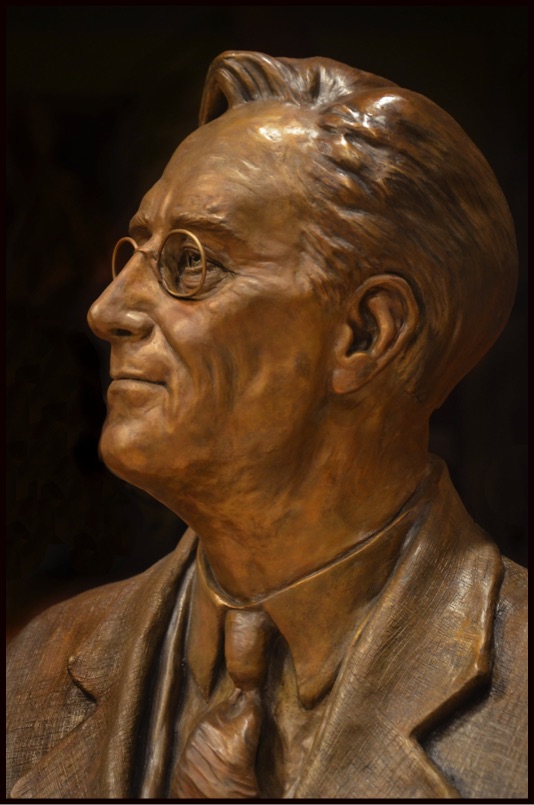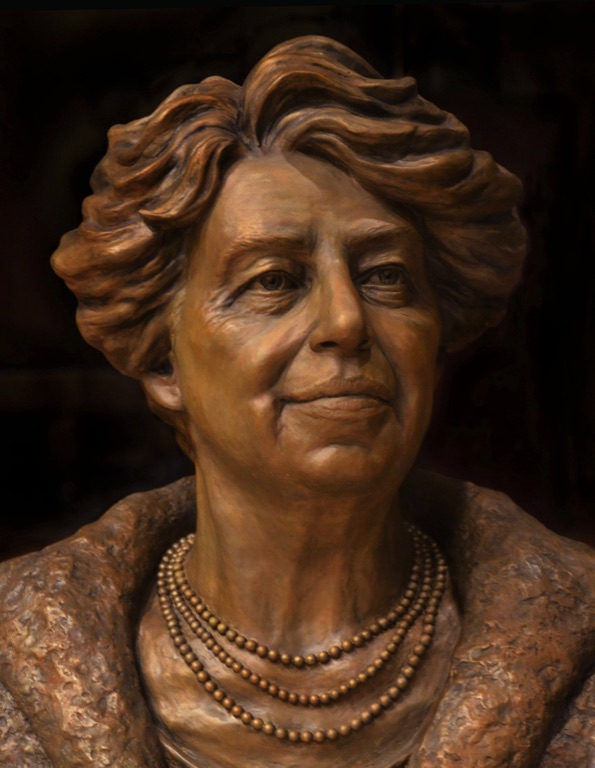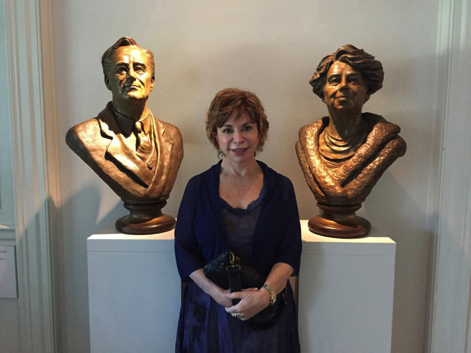 Isabel Allende, the world-renowed human rights advocate and author standing in front of Carolyn's Roosevelt scultpures at the entrance to the FDR Presidential Library